GameBookers have a 50% bonus available, bring a maximum of £20 as bonuses.
How to make use of this bonus
GameBookers are offering 50% on up to €50, making a total of €25 (£20) in bet bonuses. This promotion is only available once per existing or new members.
This bonus amount must be wagered at least 20 times before selling chips.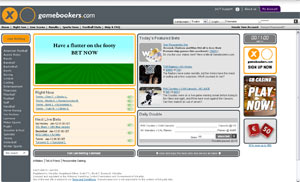 Offer Amount: up to £20 (€25)
Offer Type: 50% Bonus
Minimum Amount: £5
Offer Ends: Unknown
Valid For: all customers once

Example usage:
[€50 >> €25]