CentreBet are offering a 100% bonus up to £20.
Instructions on how to get this free bet
To collect this great offer from CentreBet you need be required to sign up a new account and enter the code shown on the next page (promocode). THen simply make a deposit and CentreBet will match your first bet (up to £20). You must also ensure you check the "Free Bet" button on your betslip.
So for example if you place a bet for £10, your account will get credited will another £10 for free.
This offer is only available to new customers.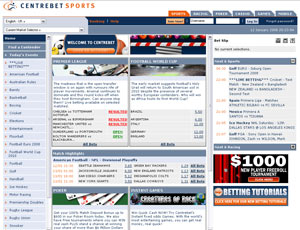 Offer Amount: up to £20
Offer Type: 100% Bonus
Minimum Amount: £5
Offer Ends: Unknown
Valid For: new customers

Example usage:
[£20 >> £20]