BetFred are offering a total £100 in free bets for new customers at the moment.
How to use this bet
In order to make the maximum use out of this offer from BetFred you first need to sign up for an account with them. The free bets are divided into two groups with a maximum of £50 each, to receive the first £50 you would, with your 1st bet, need to state at least £50 on an event. This is because your first bet is matched by BetFred.
To collect your 2nd free bet you must place 5 further bets each with a stake of £10 or greater. Your next bet after this will collect a free matching bet by BetFred (up to £50).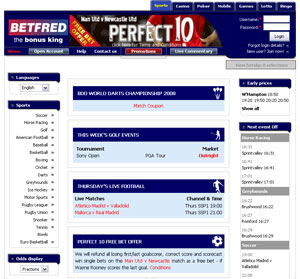 Offer Amount: £100 (£50 x 2)
Offer Type: Free Bet
Minimum Amount: £10
Offer Ends: Unknown
Valid For: new customers only

Example usage:
[£50 >> £50F]